Sinking Spring Boat & RV Storage
While it is a great pleasure to take in the scenery from your motor home, it can be far less enjoyable to look at your RV in the driveway from the kitchen window. Storage World has generous parking spaces for your motor home or boat. The best part is, you can access your vehicle any day, 24-hours a day, when the urge to hit the open road or water comes on. Your RV or boat will be in top shape and ready to go.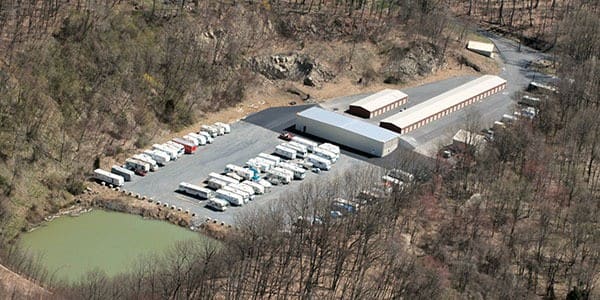 Motorcycles and Cars
Self storage is a practical solution for storing and protecting your motorcycle off season, or your vintage car throughout the year. A dedicated parking space keeps your garage and driveway FREE at home, and grants you access to your ride whenever you want, any hour of the day.
At Storage World of Sinking Spring - Grings, PA, we are eager to answer your questions about affordable, convenient self storage. Just like our buddy and mascot, Dock, we feel that accessible, high quality storage is worth barking about!