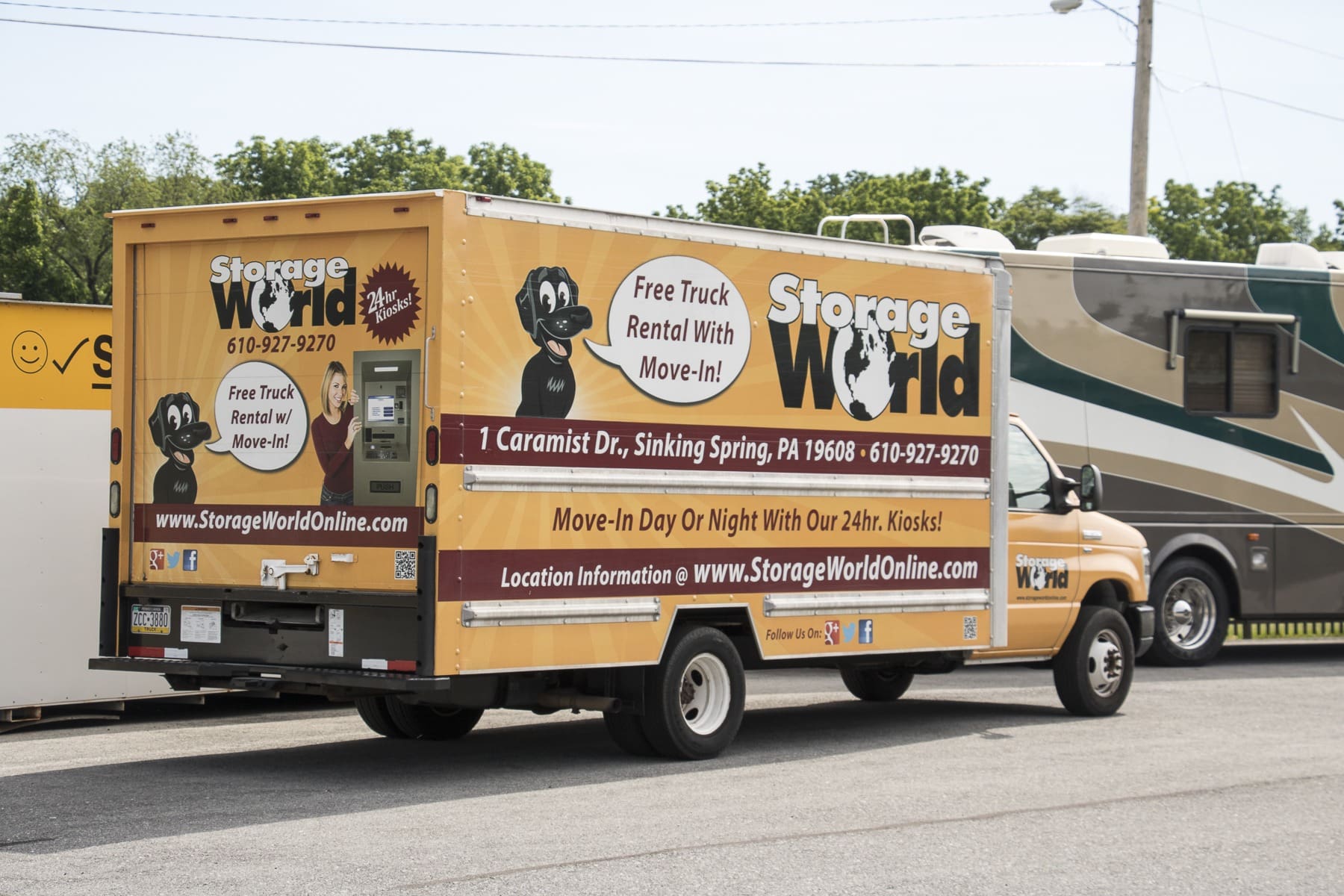 Sinking Spring, PA Free Truck Rental
When it comes to going the extra mile, Storage World of Sinking Spring does it in style. We offer the FREE use of our truck to simplify your move into your new storage unit. All you have to do is schedule the day, and we will hand over the keys. We agree with Dock, the handsome and faithful mascot you will see smiling out from the side of the truck—Storage World offers service and storage worth barking about!
One Stop Storage
Storage World has all the essentials at your fingertips, from high grade locks, to a full inventory of packing materials. Stock up on boxes, bubble wrap, and tape to make move in day as wrinkle FREE as possible. Be sure to make use of our dollies and carts when you are loading and unloading your belongings.
For the best storage experience in Pennsylvania, call, visit, or click today. We are excited to help you get moving.